ING
Blockchain banking
Going for a $650 billion Market
A brave attempt to make banking available, instant and cheap for the 2 billion people who do not have access to banking using blockchain technology.
blockchain
sms
frontend
marketing
tracking
UX / UI
The
Story
Going for a $650 billion Market
Every year ING Bank (the 3rd largest bank in Europe) conducts their internal innovation challenge. Everyone in their team can participate. About 1400 teams of 5 to 7 people participate in the challenge. Some of the biggest innovations in banking come from this challenge and it is one of their best programs. One of their teams contacted us for help with a veeery brave idea. Providing banking services to the 2 billion people on the planet who do not have access to banking services. The so called " Unbanked".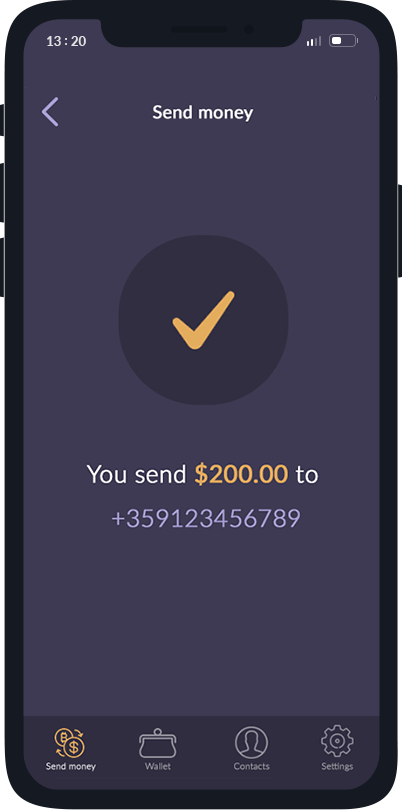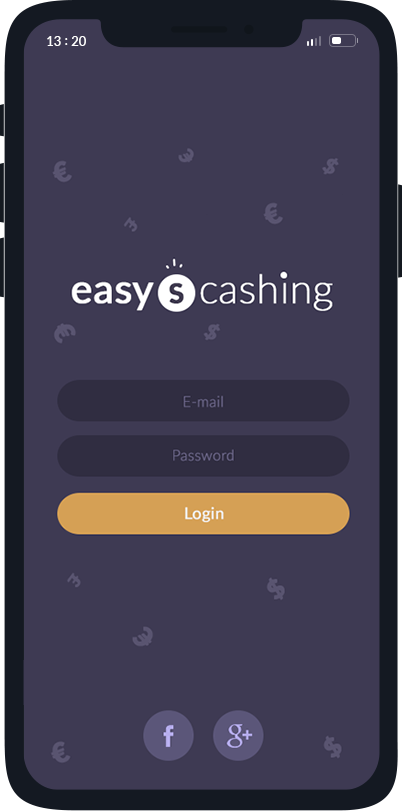 The
Challenges
We needed a proof of concept of a secure technology that allows people to send money through an app instantly, without costs and across the world.

People without a bank account need to be able to receive the money instantly from their mobile operator or other partners with the code they get via sms.

We need to be able to market this to 2 billion
people who do not have internet.
We needed to validate that people want
this and would use it.
We had to convince a board of bank directors that our
idea was better than the other 1399.
The
Goals
Bring instant banking services to 2 billion people across the globe and
dominate a 650 billion dollar industry.

Reach the finals of ING's innovation challenge in 2016. Convince the board of the bank that our idea is not only doable and possible but also cheap and can be done in a year.
The
Impact
The majority of the unbanked rely on relatives that work abroad and send them money to survive. These transactions are known as remittances. A 650 billion dollar market without any good solutions to the problem. You simply cannot send money internationally in any civilized way that doesn't take months or costs an arm and a leg for these people who are already very poor.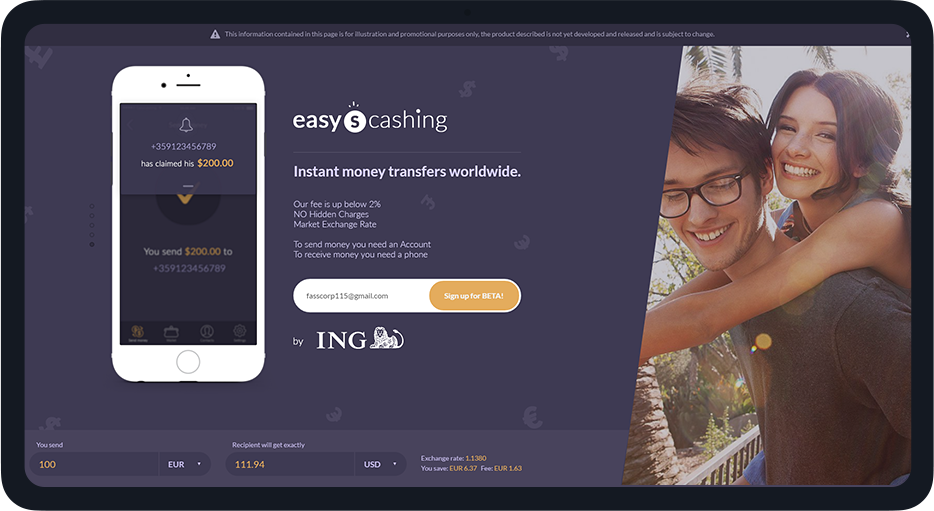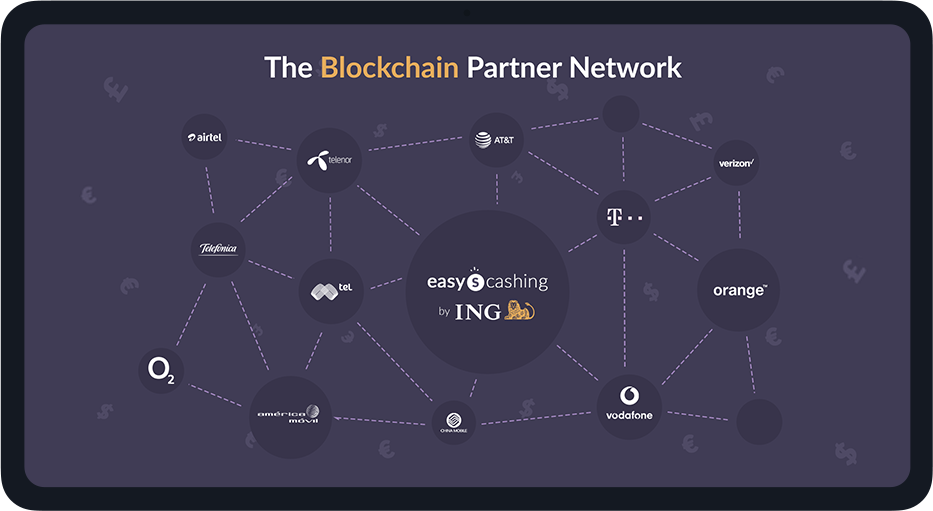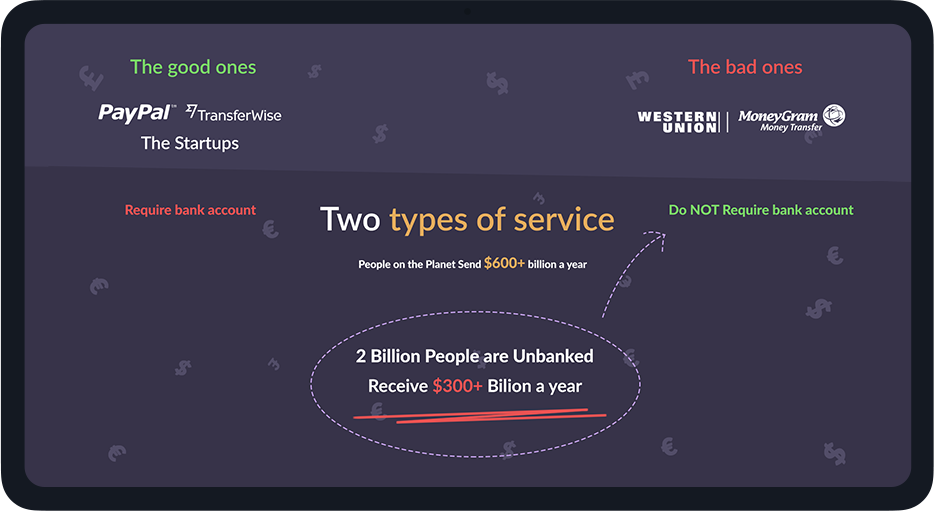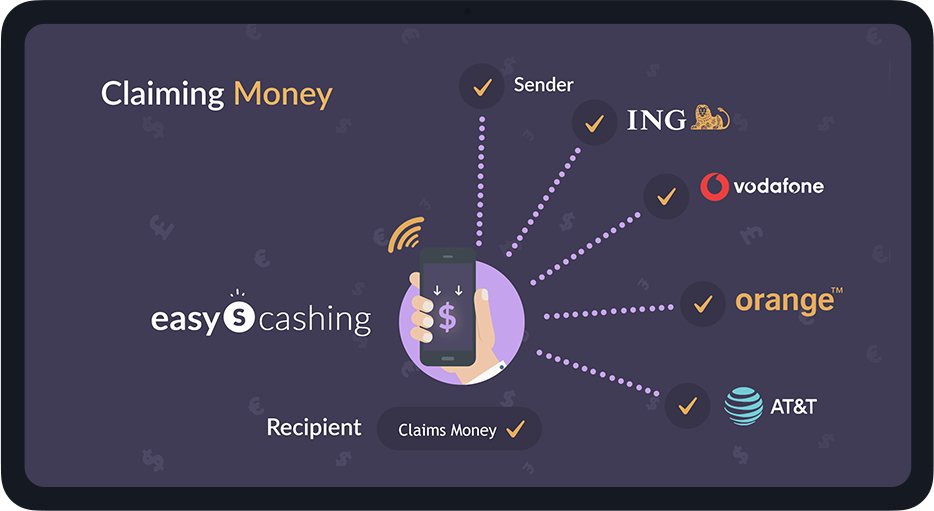 Our
Approach
So we need an app that allows you to click a button saying I want to send $200 to Mom(or anyone else in your contact list) that message goes to the bank the bank sends that person an sms with a code and through the blockchain notifies the mobile operators that they can pay the money to the person with the phone number and the code. The person goes to their store gets the money and everyone is happy. What could possibly go wrong?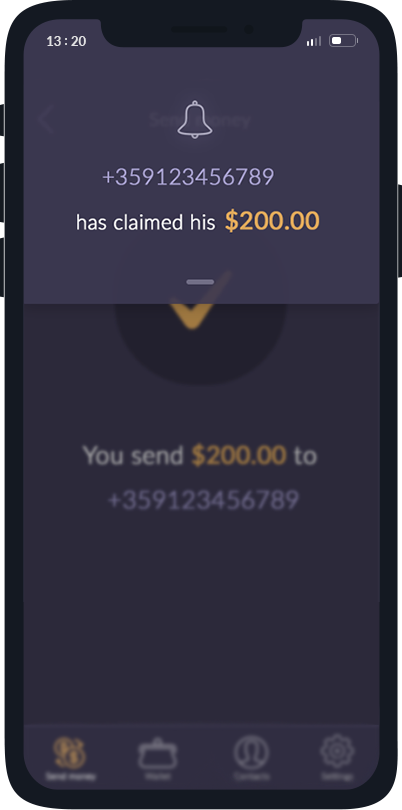 Needed to

validate 3 Things

People want this and would use it. So we asked them: "Would you be interested in an app that allows you to send money instantly, cheaper than anything else and even to people who do not have a bank accout?

The mobile operators would be willing to sign a contract with us and start giving away cash to people essentially putting it in their bank account for free instead of with armored trucks and people with guns.

It is possible to do it technically. In a secure way. Its money we are talking about. God bless the developers of the Blockchain. It turned out that it is possible because on the Blockchain you can create instant contracts that can be validated and cannot be cheated in any way.
The
Results
We reached the finals of the challenge presenting our idea and business model to the board and the rest is strictly confidential. We will leave you guessing what happened when we presented them a solution that will cost less than $2 000 000 to build in a year and opens the doors to a 650 billion dollar market that is completely untapped. And they have everything they need to do it.
More than 3000 people signed up to
beta test the app in 5 days.

Luben
Georgiev
Project leader
"The help of the masters was invaluable! We would have not reached the finals without their incredible commitment and expertise. We learned so much about how to bring startup ideas to life."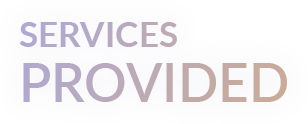 Audience Research
User Personas & Customer Journeys
Idea Validation & Development
Competitor Analysis
Business Model Refinement
Landing Page Design & Development
Proof of Concept solution
Project Presentation
Pitch Creation
Live Training Sessions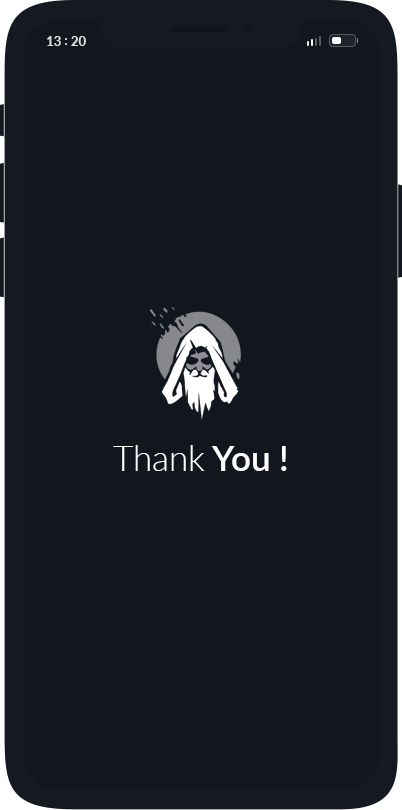 Learn How We Did it
Join our Masters Academy and learn the secrets of The Digital Performance Marketing.
Learn More